Home
Feeling

stuck

,

frustrated

, or

unsatisfied

in your

career

or

life

?

R

ecently promoted

and

overwhelmed

with your new responsibilities?

Trapped in a downsizing spiral, caught in the "survivor syndrome

"?

Searching for insight and clarity to define what it would mean to find fulfillment and meaning in your personal and work life?
Coaching services specialize in:
Executives to increase their leadership effectiveness, expand their communication style, forge peer relationships, manage their time and develop and articulate their long term vision.
Mid-Level Managers and Directors to develop their vision and leadership skills, expand their scope of thinking from department-centric to division-wide or company-wide focus, thrive in expanded roles and take their "seat at the table".
Individual Contributors and Technical Experts to enhance their communication and time management skills, create alliances with key players, accelerate their career advancement and sometimes change career paths.
Many clients find they need to develop additional skills and renewed confidence to tackle new positions, particularly when promoted to a new level in an organization. By working with a coach, you will have an opportunity to:
Evaluate your career and life and determine where you are and where you aspire to be
Design a plan and specific steps to get to the next level, or become more accepted and comfortable with your current position
Take action and move forward with new enthusiasm and passion towards your new goal
Coaching (see web page titled Why Coaching?) is a partnership between the client and the coach, focusing on producing fulfilling results in the client's life. We will work together to create confidence and results. How is this achieved? Often people may find themselves caught up in the details of life, forgetting what their greater purpose or long term goals. Other individuals are dreamers, with a long term vision, but without a defined action plan, and find that as the years go by they don't feel any closer to their goals than they were when they began.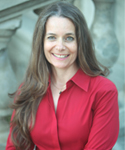 Ready to get started and excited about experiencing your own Personal Journey through career transition coaching? Contact Gwyneth   Anne, PCC (Professionally Certified Coach) at 
408 . 246 . 7427 or gaf@PersonalJourneyCoaching.com
to learn more about what coaching can do for you and for a complementary, no obligation coaching consultation.
Copyright © 2002 – 2018 Personal Journey Coaching. All rights reserved