Professional Journey Coaching
Formal Background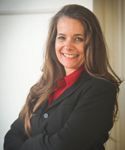 Gwyneth Anne Freedman, founder of Personal Journey Coaching, has 20+ years of professional experience. Her career coaching business focuses on corporate employees.  
She has coached executives to increase their leadership skills, expand their communication style, manage their time, and develop and communicate their longer term vision. She's coached technical employees to enhance their communication and time management skills.  
Her mid-level management clients often want to increase their scope of knowledge and thinking, from department centric to division or even company-wide focus. Clients include professionals at companies in industries such as: Semi-conductor, Internet Security, Hardware, Software, Real Estate, Food, Distribution, Health Care, Education, and Online Servies. 
Gwyneth Anne is a Professional Certified Coach (PCC – issued by International Coach Federation), Coach U Certified Graduate (CUCG) and a member of International Coach Federation (ICF), and previously served on the Board of Directors of Silicon Valley Coach Federation (now called ICF San Francisco Bay Area Coaches).  
She graduated from UC Santa Barbara with dual degrees in Psychology and Sociology, is a certified Career and Diversity Trainer and is certified to teach Zinger-Miller's Frontline Leadership program. She has worked in large, medium, and small, start-up level companies and held management positions, including Director, in the field of Human Resources and Coaching.  
Her industry experience includes defense, information, semiconductor and internet security. She has also experienced the joys and challenges of learning to live in a foreign culture. In her spare time Gwyneth Anne enjoys practicing martial arts and traveling both domestically and internationally, and indulging in Peet's coffee.
Client Testimonial:  "Gwyneth Anne has the ability to put you at ease by creating an environment that is positive, creative, safe, supportive and fun.  Through her coaching I have learned to take chances, network successfully with individuals who can help me in achieving my goals while pointing me in the right direction, and to be much more confident in my own abilities."
COPYRIGHT © 2002 – 2018 PERSONAL JOURNEY COACHING. ALL RIGHTS RESERVED